beauty
If you've been a reader for any time you remember me mentioning Amber having eczema, and if you were one of my "from the beginning" readers you remember when we battled with it! Now that she's 7 I'm super happy that it's no longer so much of a struggle as long as I keep her away from fragrance and her skin well moisturized.
This shop has been compensated by Collective Bias, Inc. and its advertiser. All opinions are mine alone. #OpticSmiles #CollectiveBias
I think that every woman is beautiful in her own way and for her own reasons. I also think, however, that we can and should enhance every bit of that! You already know what a huge fan I am of makeup, but I know many women aren't, and I do think that many times some of our most powerful ways of playing up our beauty have nothing to do with makeup, so today I wanted to share with you some of my "secret weapons" that I use to help play up my own version of beauty!
Become Even More Gorgeous by Adding These 4 Steps to Your Beauty Routine (that have nothing to do with makeup!)
1. Get Your Teeth Sparkling White As an avid coffee drinker I'm always battling stains and yellowing on my teeth. There's no way I'm giving up my four cups a day, however, and so the best option for me is to use other methods to get my smile looking gorgeous.
While I was perusing the toothpaste aisle to stock up lately my eye was caught by the pretty, red boxes of all the Colgate® Optic White® toothpastes. While many of them looked great the Colgate® Optic White® Express White Toothpaste caught my eye because it promised whiter teeth in just 3 days, just by brushing (perfect for this busy mom who has no time to hassle with the other whitening treatments out there). When I picked up the box I learned that it has 2 times more of the professionally recommended whitening ingredient (vs. Optic White Sparkling Mint TP).
I decided to put it to the test–I was a little skeptical about seeing differences in just three days, and decided to take before and after pictures to see–for just 3 days I'm very happy with the results!
Interested in trying it out for yourself? There will also be a roaming demo in 550 stores on 2/28/15 to promote the new product. Ambassadors will be roaming aisle giving out $1 off coupons good on Colgate® Optic White® Express White Toothpaste. Check here to see if your local Walmart will be one of the select stores!
2. Keep Your Lips Smooth & Soft I often play up my eyes and skip lipstick, but even if you're not using makeup on your lips they're a part of your face you should never neglect! Especially once your teeth will be gorgeous and white with your new toothpaste and this part of your face will be getting a lot more attention!
I take care of my lips by using a chap stick daily, especially during the winter when it's a lot dryer and with all the indoor heat. To combat any chapped lips that you do end up with you should "exfoliate" your lips about once a week either with an old toothbrush or a washcloth–just wet and rub all over your lips–it'll gently peel off old skin and leave you with gorgeous, soft, supple lips!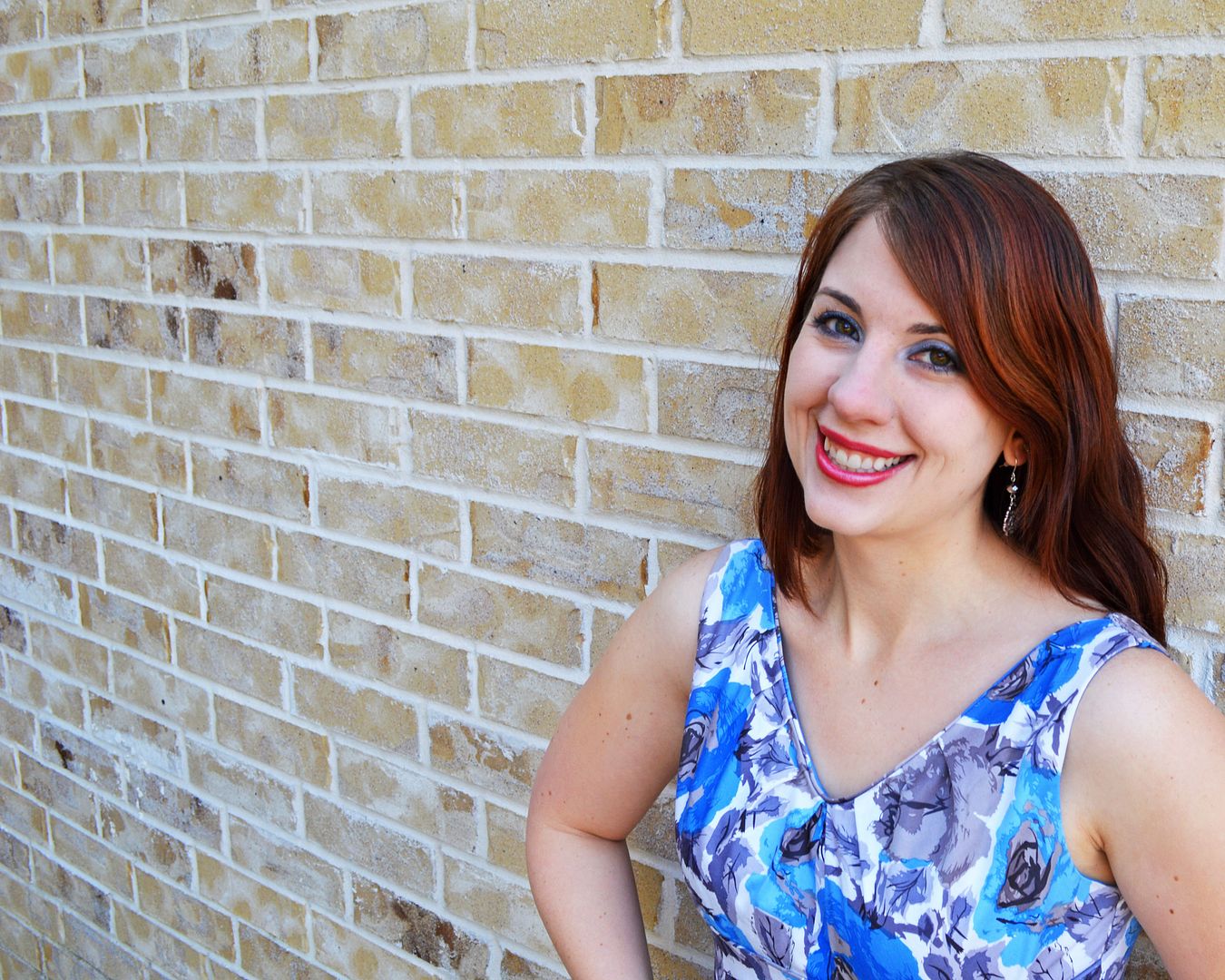 3. Curl Your Eyelashes! This is another step that you might do in conjunction with makeup–but don't have to! Eyelash curlers are inexpensive and instantly make your eyes look larger and wide open! They're one of those things that if I could only bring a few things with me to a deserted island, I'd pick!
4. Wax & Tweeze Your Eyebrows (and possibly the rest of your face, too). Part of my beauty is my super thick, pretty hair. However when you are blessed with super thick, coarse hair it isn't *just* your head that's "blessed" with it! If you have light, thin hair waxing or tweezing might be something that you don't even have to think about, however, if you're like me it is something that you absolutely should do! I used to have big, thick, "catterpilar" eyebrows and fuzz everywhere else all over my face. No good! Thankfully I discovered the wonder that is getting my face waxed at a Spa or Nail Salon. Just about any of them offers the service and trust me–one "big" hurt with waxing beats a million little "ouches" with tweezing at home (though I do tweeze in between visits). I've actually gotten tons of compliments on my gorgeous eyebrows, thanks to taking care of them!
There you go–my 4 best Beauty Tips that don't involve makeup! What secret weapons are in your Beauty Arsenal that have nothing to do with makeup? Let me know in a comment!
This shop about Easy New Looks for how to Style Your Hair has been compensated by Collective Bias, Inc. and its advertiser Infiniti Pro by Conair® Curl Secret® &  Infiniti Pro by Conair® 3Q™ Brushless Motor Dryer All opinions are mine alone. #HeartMyHair #CollectiveBias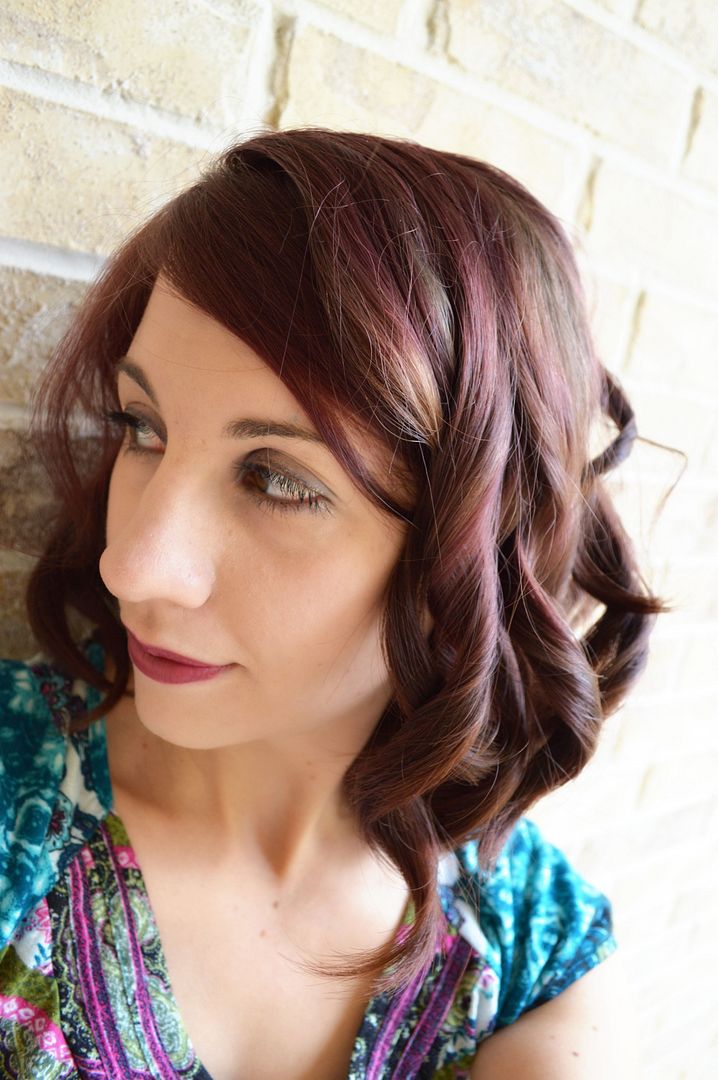 How to Get Fabulous Hair Styles Without The Fuss
I've already mentioned how much I loooove getting all dolled up this time of year and I showed you my favorite holiday makeup but I haven't told you about my amazing new tricks to getting great hair everyday!
Legalese Nonsense: The Walmart gift cards, product, and information have been provided by COVERGIRL.
I absolutely love getting all dolled up for everything this time of year! Whether it's a trip to the Nutcracker or just celebrating the holiday with family at home, I think it's a great excuse to be beautiful! Lately I've been loving the winteresque Ice Princess makeup look, and when I heard about the COVERGIRL #GirlsCan campaign it seemed like the perfect time to share it with you all!
This shop has been compensated by Collective Bias, Inc. and its advertiser a Palmolive that is tough on grease soft on hands. All opinions are mine alone. #Palmolive25ways #CollectiveBias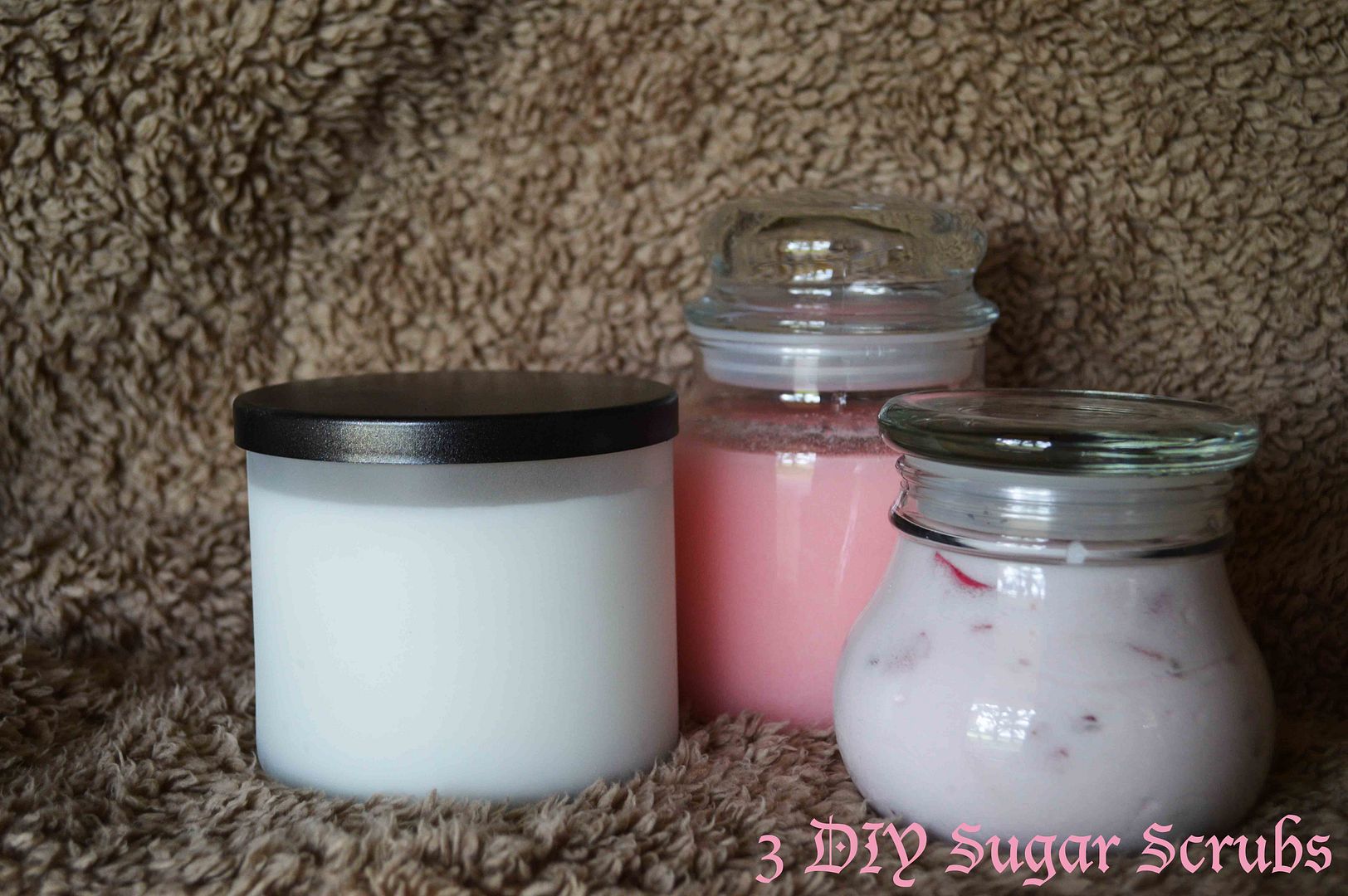 Lately I've becoming somewhat obsessed with DIY Sugar Scrubs! In fact, I have an entire pinboard dedicated to them called Scrub-a-Dub Dub after making several of them I realized that they are super easy and inexpensive to make–if you use the "secret ingredient" many of the recipes call for. I'll give you a hint–it's one of the many uses of dish soap!
This makeup tips summer beauty shop has been compensated by Collective Bias, Inc and its advertiser. All opinions are mine alone. #CollectiveBias #WalgreensBeauty
Can you believe that it's mid August already?! Here in Texas summer is just really kicking off with the temperatures climbing up-up-up and they'll continue that way until October! With the mix-mash between scramble and lazy that only the last few weeks before school and regular routine once more brings; these days I've been relying on my favorite makeup tips, tricks, and products for a look that's as fun and effortless as sleeping in late after staying up till the wee hours of the morning watching Sherlock Season 3 on Netflix (which I may or may not have just done…..favorite tv show ever!!)
So, I may or may not have a problem. I'll let you be the judge. Lately I have been into purple–I mean really into purple. As in I currently have dark purple hair-if that's not love for a color I don't know what is. So when I found out that Radiant Orchid was going to be one of THE "it" colors for 2014 my little heart did happy dances!
I am a member of the Collective Bias®  Social Fabric® Community.  This shop has been compensated as part of a social shopper amplification for Collective Bias and its advertiser as a way to share great Makeup Looks with you! #BeautyInspiration  #CollectiveBias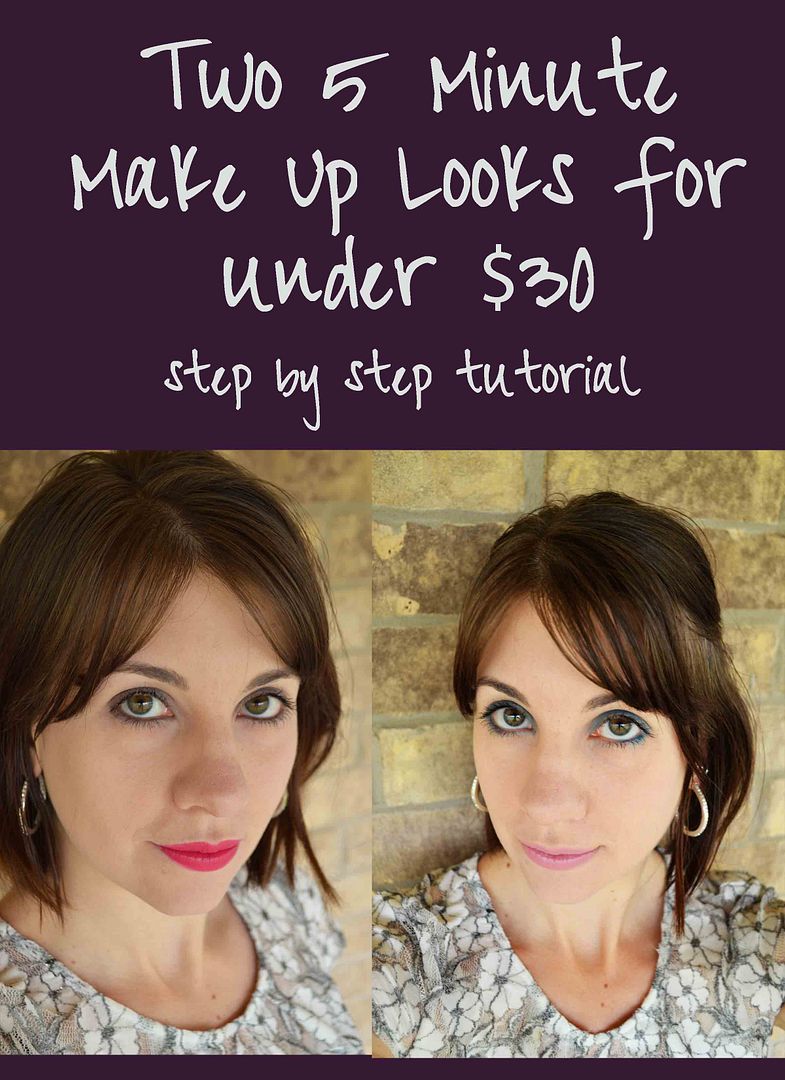 If you're a frequent reader (if you're not already I hope you'll become one!) you know that I am a SUPER busy gal! That means that while I love to look and feel my best I don't have very much time each day to fit it in. The good new is that putting on a cute outfit takes the exact same amount of time as a frumpy one does, and fun makeup looks don't have to take all morning or be boring! In fact, bold, fun looks are often much quicker and easier than achieving a "no makeup-makeup" look is, because you just need a few key items that attract all the attention and you downplay the rest! Don't believe the looks above took me 5 minutes from start to finish? I thought you might say that–so behold the proof! I timed doing my "Bold Lip" make up look on a regular morning and it took me just 4 minutes and 50 seconds–a whopping 10 seconds to spare to add one additional tweak if needed.
I wrote this blog post as part of a movement by Weight Watchers to encourage people to remember that loving yourself starts with taking care of your health everyday. Though I was compensated for my time and commitment, all views, positive and negative, are my own. #lovehealthyme
At 28 years old, with 2 kids, I'm 134 pounds and 5'5″. (yepp–getting real here folks!) This means that I'm smack dab in the middle of "healthy" on the BMI chart and couldn't be considered overweight (well–if we're talking real people wise, not Hollywood, airbrushed size 0 model-wise). So I know that sometimes when I talk about losing weight, being careful about what I eat, or needing to exercise I get some funny reactions.
But the truth is, even though I might be "just right" when it comes to by the book, I know that there are many areas in my life that need improvement when it comes to making healthy choices and getting to the weight and size that are most comfortable and beneficial for me–and I'm not there yet! Also I learned the hard way as a newlywed that a "few" poor choices here and there can escalate quickly and result in weight gain that will take years to get rid of. So I've determined to be intentional from now on about my lifestyle and my eating habits to take the initiative and help myself stay healthy throughout the rest of my life! Because when I eat well, exercise, and reach my goals, it not only makes me healthier, I find I'm a lot less stressed, tired, and a lot happier too!
Amber's at that stage right now where if she gets the choice of what to wear she'll pick a frilliest dress up or church dress she can find and beg me to wear it. I remember when I was like that too, delighting in dressing up and playing with makeup and wearing dresses to school and play! Somewhere throughout the years, however, dressing up came to be associated with church and work and seen as something that was a bit of a bother and uncomfortable. Soon I came to do what the majority of the "off of work" crew in America does and began to live in jeans and a t-shirt.