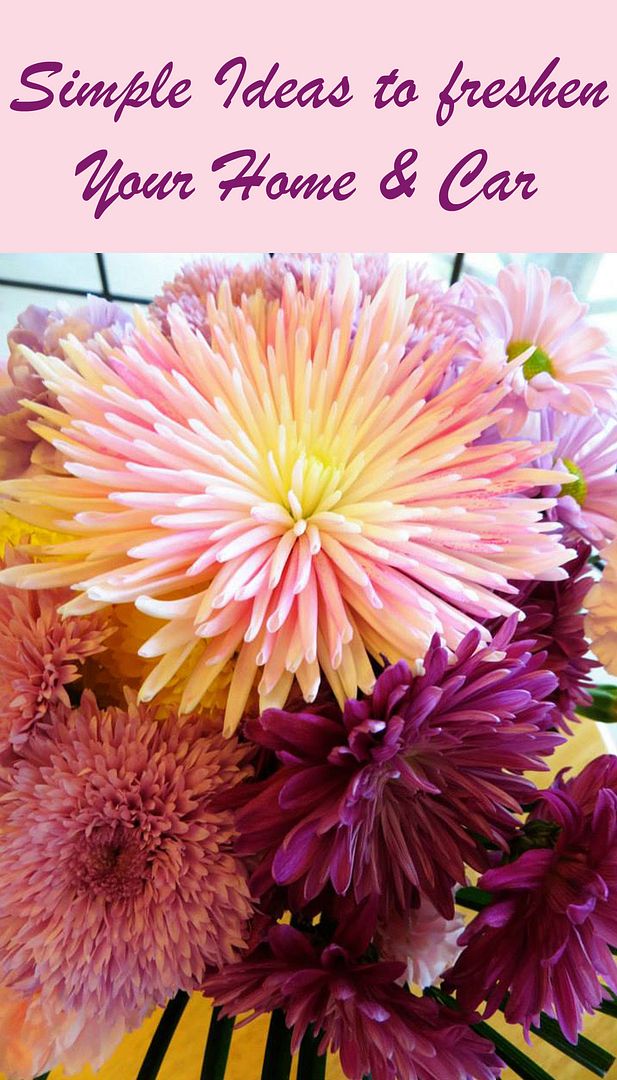 It's that spring-cleaning-itch time of year! Between the weather warming up and Easter being just days away, chances are good that you're in full-on cleaning mode right now. This time of year is crazy though–recitals, kids programs, exams, work, and more! So today I thought it might help if I gave you some great ideas to freshen your home and car–with each I'll include a speedy fix that you can do immediately and then a long term "keep the clean" feeling strategy! Because one of my favorite thing about Spring is all the amazing scents it brings–and the memories that come along with them!
Ever since I first read the Love Comes Softly Series as a teen, I've loved all of Janette Oke's books! So when Hallmark starting making series and movies inspired by her books I was excited about it! I learned quickly, however, that "inspired by" means just that–these might have the same titles and character names, but the stories in the movies/series are very loosely based on the books. They are great in and of themselves, but if you are expecting a great book to tv adaptation you're going to become disappointed quickly. I learned this with the Love Come Softly movie series, so going into watching When Calls the Heart – Lost & Found DVD
I was expecting something similar, and I was right. This DVD is actually the first 2 episodes in the When Calls the Heart Series–so don't expect the full season. It's just enough to give you a great taste for the series and leaves you wanting more.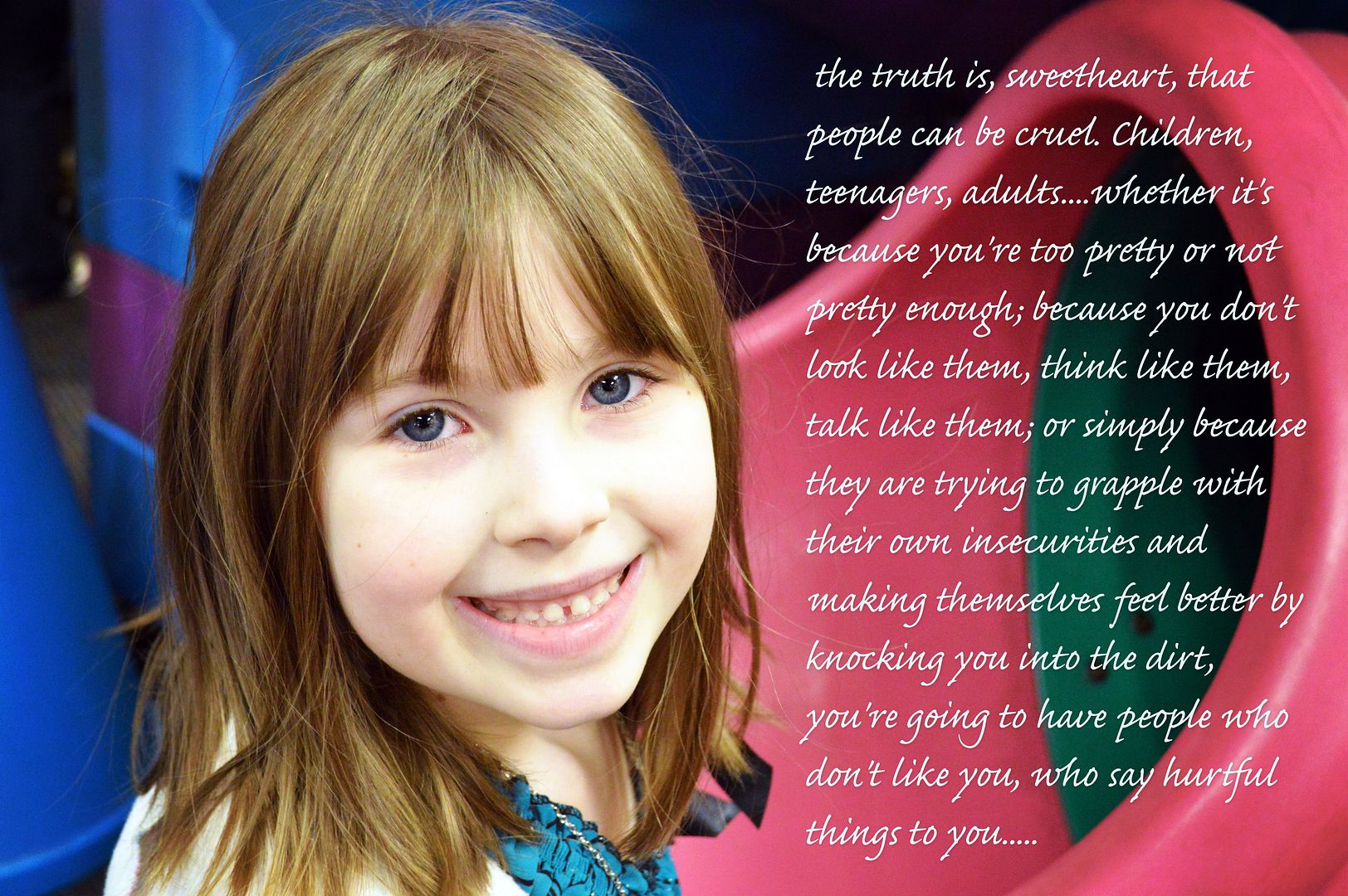 Dear Amber,
I always knew it would come, this day. The one where you came to me and said, "Mom, Ella was mean to me today–she and Jayla said they don't like me and don't want to be my friends anymore."
In that moment I wished I could tell you.
I wished I could tell you that if they just got to know you a little better it would be fine. That everyone who looks into those big, beautiful blue eyes of yours will see what I see–a beautiful, passionate, excited, joyful, tender-hearted and innocent little girl who is beyond lovable. I wish I could promise that because you're so wonderful, so special, so darling that everyone will always like, will always be kind to you.
I wish I could….but I won't.
Welcome to another chapter in the Organizing in Small Spaces Series! Today I tackle a fun and much needed topic–the Master Bedroom! When we lived in our apartments and condo we were very fortunate that although our living space in general was small, the master bedroom and closets were quite generous! Now that we're sharing a house with the in-laws, however, their master bedroom is the generous room and ours is, well, about the size of a normal child's bedroom. I'm very thankful for it, however, after having much larger rooms in the past it felt tiny when we tried to move everything into it! Over the past year and 1/2 we've made it our own and found some tips and tricks for maximizing the space and so today I wanted to share them with you!
If you've been around for awhile you already know all about Mompact! and how they're all about taking the time to #CelebrateMom from supporting Mom Inventors, Bloggers to stay at home moms! If you're not familiar with them take a few minutes to go check out their website and follow them on Facebook and Twitter to learn a little more on what they're all about!
This month a bunch of the amazing Mom Inventors that Mompact is proud to support are joining together to host this *amazing* giveaway!
This post was created in partnership with America's Farmers. All opinions are my own.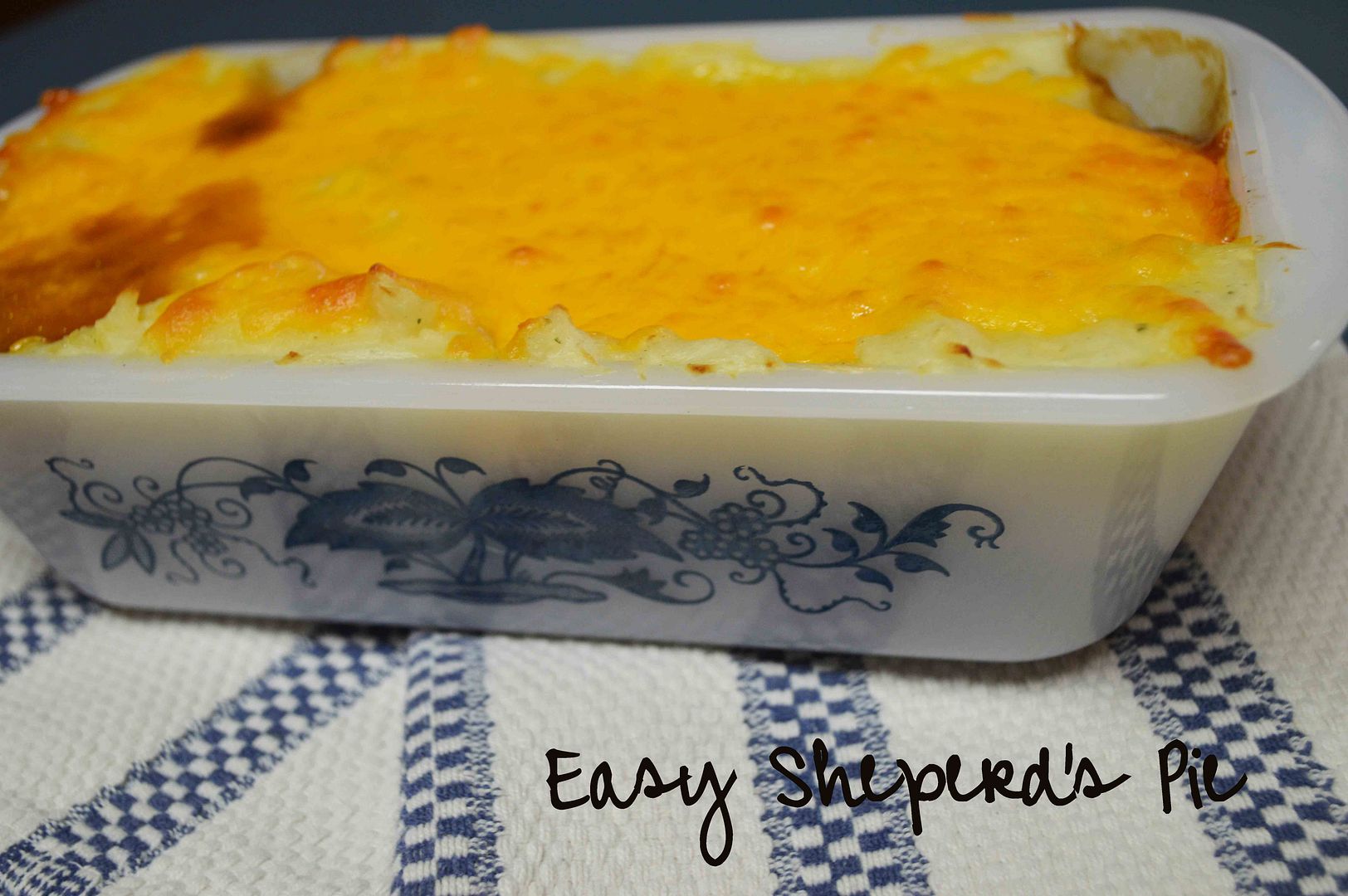 I could call this recipe America's Farmers Pie Recipe because *all* of the ingredients in it can be found on the farms of America's Farmers ! You might remember just recently I gave you A Peek Inside America's Farmers' Lives. Since then I've been thinking about all the things we use and eat each day that they help produce–from crayons to dinner! So in celebration of that I wanted to share this recipe that I've enjoyed since I was a little kid, and that now is a favorite of my family! I especially love it because it is *so* easy to pull together and make a perfect weeknight meal that's ready in 30 minutes!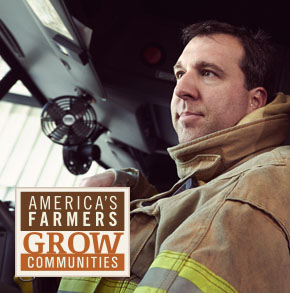 And just as exciting– I'm giving away a $25 Visa Card–pretty awesome! Be sure to scroll aaalll the way to the bottom to enter!
Easy Shepherd's Pie Recipe
Ingredients
1 lb Ground Beef
Chopped Onion (adjust to taste, I usually use  1/2 a small onion)
Brown Gravy (you can make your own or just use a store package)
Mashed Potatoes (my favorite recipe is Creamy Mashed Potatoes but box mixes work just as well in this and make this recipe easy!)
Cheddar Cheese
Preheat Oven to 350
Brown the ground beef & onion together.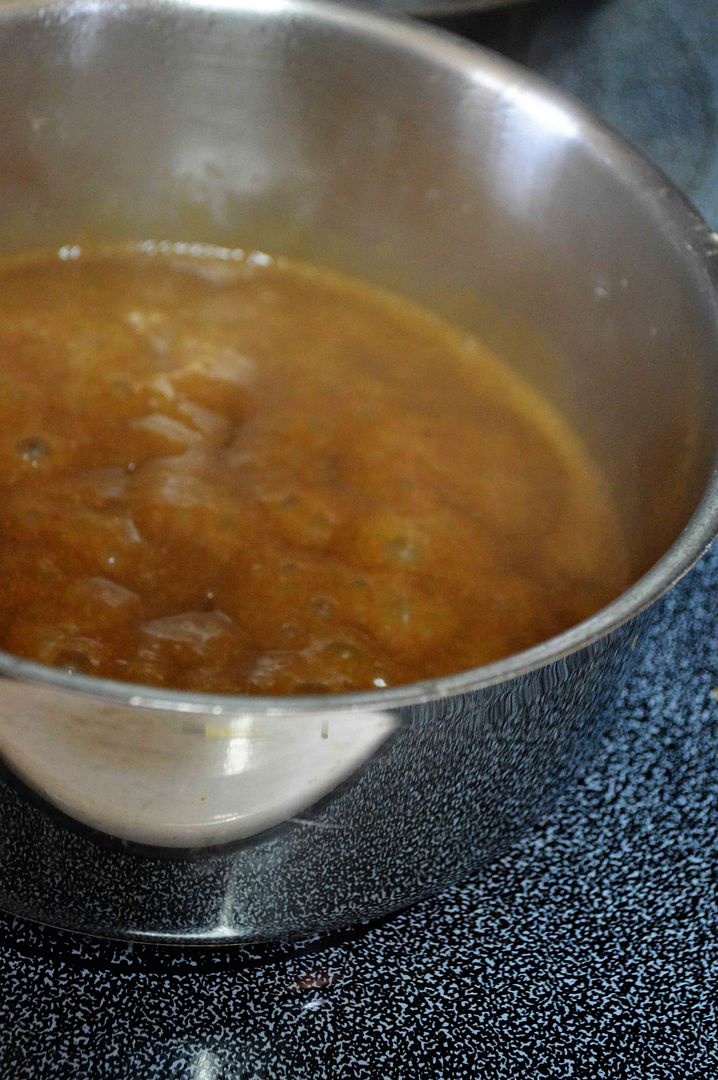 While the beef & onion are browning make brown gravy & start the potatoes
In a loaf pan place browned meat & onion
Then pour brown gravy on top
Add mashed potatoes on top and sprinkle cheddar cheese the very top.
Cook for 15-20 minutes until cheese is melted
I love to serve it with ketchup on top and sweet corn as a side!
Easy Shepherd's Pie Recipe
Prep time:
Cook time:
Total time:
Easy Shepherd's Pie is the perfect busy weeknight meal!
Ingredients
1 lb Ground Beef
Chopped Onion (adjust to taste)
Brown Gravy
Mashed Potatoes
Cheddar Cheese
Instructions
Preheat Oven to 350
Brown the ground beef & onion together.
While the beef & onion are browning make brown gravy & start the potatoes
In a loaf pan place browned meat & onion
Then pour brown gravy on top
Add mashed potatoes on top and sprinkle cheddar cheese the very top.
Cook for 15-20 minutes until cheese is melted & Enjoy!
 One Lucky Winner will receive a $25 Visa Card — more than enough to make this recipe or any other great one!
AHA: The God Moment That Changes Everything
by Kyle Idleman is a book that takes the (what can sometimes seem) overly familiar parable of the Prodigal Son and shows through multiple real-life examples just how modern and relevant this tale is today—for "sinners and saints" alike! The title stands for Awakening Honesty and Action – and goes through how important each step is for a change to be long lasting and true. One step while not paired with the other two is common but makes it so that real change never happens.
Remember how I just shared How To Deal with Stress Naturally? If not go read that post first so you can get all caught up or just hop over and refresh your memory!
I'm super excited to let you know that one lucky reader will get the chance to try out one of my top suggestions in this super awesome giveaway! But don't worry–I have a goodie that *all* of you can use as well!
$10 off your purchase of any Kaliana Natural Emotional Care Kit.  Just use coupon code COASTIEWIFE10 (make sure it's all caps). 
One Lucky Reader will win Kaliana Stress Relief Natural Emotional Care Kit which includes 4 products: 2 Facial Fix-Met Mists (4 oz. + travel size), 1oz Support Serum Body Oil, 1oz Beverage Booster Supplement. This fabulous kit has a retail value of $78.80
a Rafflecopter giveaway

I am a member of the Collective Bias®  Social Fabric® Community.  This shop has been compensated as part of a social shopper amplification for Collective Bias and its advertiser as a way to share great Makeup Looks with you! #BeautyInspiration  #CollectiveBias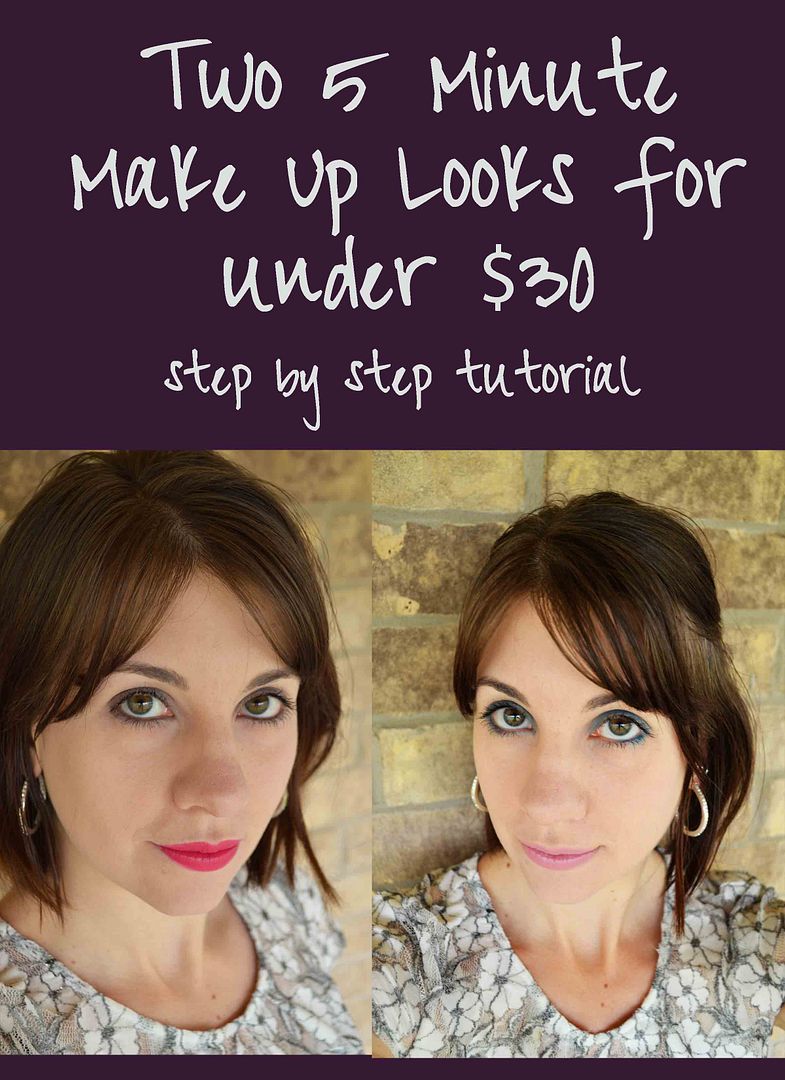 If you're a frequent reader (if you're not already I hope you'll become one!) you know that I am a SUPER busy gal! That means that while I love to look and feel my best I don't have very much time each day to fit it in. The good new is that putting on a cute outfit takes the exact same amount of time as a frumpy one does, and fun makeup looks don't have to take all morning or be boring! In fact, bold, fun looks are often much quicker and easier than achieving a "no makeup-makeup" look is, because you just need a few key items that attract all the attention and you downplay the rest! Don't believe the looks above took me 5 minutes from start to finish? I thought you might say that–so behold the proof! I timed doing my "Bold Lip" make up look on a regular morning and it took me just 4 minutes and 50 seconds–a whopping 10 seconds to spare to add one additional tweak if needed.
I am a member of the Collective Bias® Social Fabric® Community. This shop has been compensated as part of a social shopper amplification for #CollectiveBias and its advertiser, Airspeed Vacuuming Clean #EurekaPower !
As a work from home mom with four jobs, three dogs, two kids, a hubby in college full time–life is *messy*!!! And we're so pressed for time that staying up on that messy can get really challenging at times.You might think that I just collected a collage of messy photos from my archives (because, hey–I'm the kind of person who does take these kinds of pictures) but nope! Just in the past 2 weeks all three of the disasters shown below have happened and/or been discovered courtesy of one little boy who very much loves dirt and one very shedding Husky!