After years of Grow and Bless I was understandably excited about what my "one word" for 2015 was going to be. Although Bless was still in full throttle, at the end of November I turned my thoughts toward the new year and start praying about what one word I could choose as my focus for 2015. This time I really didn't have any idea, but soon one word began to press itself into my thoughts over and over again.
Wait
I absolutely loved my wedding. Even though it was in the days before Pinterest perfect weddings and pales in comparison to those, it was perfect for me and for us! I completely agree with Kristen perspective in her post What I Want My Daughter's To Know About My Wedding.
However there is one teeny, tiny aspect of my wedding that I do wish I could go back and change. I had a big challenge when it came to my flowers. My colors were light blue and silver and it was super hard to find any flowers that are wedding-esque and any shade of blue. The price of a florist further complicated matters, and I ended up with a boquet that, while beautiful, just wasn't what I was envisioning. But without much help or say  other than picking out a picture from a tiny booklet I wasn't even sure what my options were.
This shop for Coca-Cola, DiGiorno Pepperoni Stuffed Crust® Pizza & Ritz Crackers has been compensated by Collective Bias, Inc. and its advertiser. All opinions are mine alone. #PreparetoParty #CollectiveBias
You already know that I love football, but ever since getting married I've been in a household where I am the only one who does. Hubby will occasionally join me in watching my favorite Denver team play, but usually it's just to tease me about the game whenever they mess up (all in good fun). However, because he doesn't enjoy the sport we don't do anything special for the Big Game, it's just a usual Sunday of me sitting and cheering (or yelling) and watching all by my little lonesome.
I didn't know it, but this year that was about to change! Last fall one Sunday afternoon when I was watching my team play Amber came up and snuggled against me and started asking questions about the game. Soon Tyler came along and the proverbial light bulb appeared over my head. I had two little minds and bodies just waiting to be molded into my football loving fans. It would be quality time together and give them a (valid) reason to yell inside–win/win!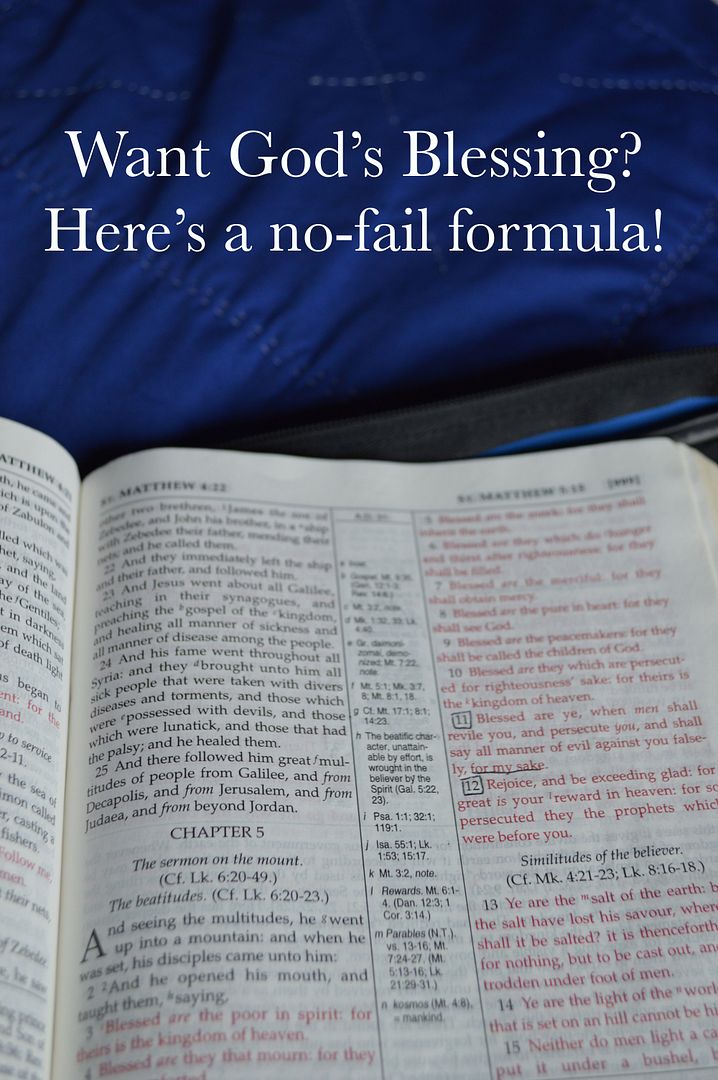 Through my "year of bless" I did a lot of thinking about wanting God's blessing, what that really, truly looked like, and how one goes about receiving it. Along these lines when I came across the Beatitudes (Matthew 5:3-12) during my reading through the Bible I thought — Hey! These are probably the most well known Bless verses in the Bible. I guess that means I should think about them a little.
I'll be perfectly honest, the Beatitudes never used to really "do anything" for me. Even when I did an in-depth Bible study with a group of women on Matthew a few years ago, this passage was one that I never really felt like I "got" and always seemed a little loftily-strange. Pure in Heart, Those who Mourn, Poor in Spirit – I pictured all these stereotypical "saints of old" pining away their lives for Christ. It didn't seem like something that I could really grasp at as a 20-something 21st Century American Christian, much less put into daily practice.
I'm going about things in a oh-so-late manner this year, but don't worry, it'll all be explained later on this week when I explain what my One Word for 2015 is. Then my unannounced absence for the last few weeks and my diving into my New Year plans just a few weeks late will all be explained.
This shop for ice cream has been compensated by Collective Bias, Inc. and its advertiser. All opinions are mine alone. #HolidayMadeSimple #CollectiveBias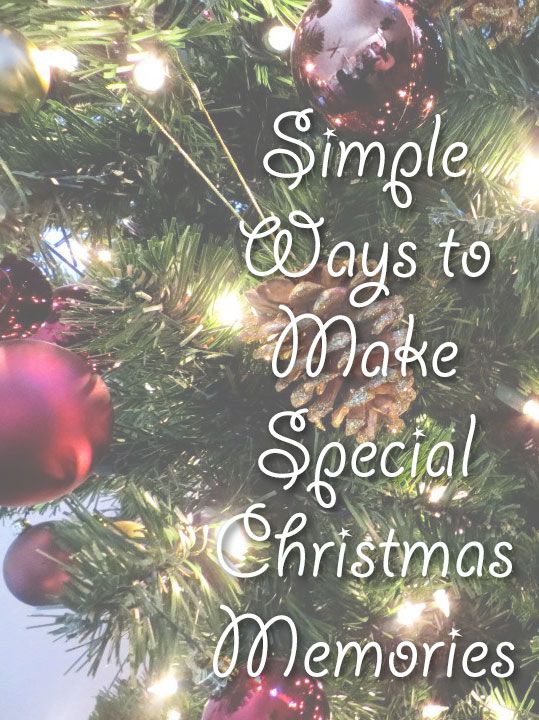 I absolutely LOVE traditions and festive happenings this time of year!!! My favorites, however, are the ones that are simple enough to do each and every year, no matter where we are as a family! This has been super important since we have spent Christmases in a variety of situations since having kids. Some we've spent at home with just the 3 or 4 of us, some I've been in Wyoming with my family and the kids, but without Bob; still others we've spent with just his parents or all his family together. With unpredictability and traveling it's important to have easy, flexible traditions that can be done anywhere.
Just because traditions or things that you do together are simple, doesn't mean that they won't be special! In fact I think most often the simple things are the ones that become precious memories! Here are some of the sweet, simple things we do each year so that you can get inspired!
This shop has been compensated by Collective Bias, Inc. and its advertiser YOURS+MINE. All opinions are mine alone. #YoursandMine #CollectiveBias
The "most wonderful time of the year" is usually anything but that for couples! I never realized how hot-spot laden holidays could be until I got married! Suddenly a time which before was just full of fun and traditions now became wrought with tight finances, merging plans, in-laws, travel, and loads of expectations on all sides. Talk about a mine field! The fact that everything is "supposed" to be wonderful can sometimes just add to the trigger points.
This shop and post about doing a little Extra has been compensated by Collective Bias, Inc. and its advertiser Extra Gum. All opinions are mine alone. #ExtraGumMoments #CollectiveBias
It's the season of giving!! One of my favorite things about this time of year is being able to give back to those in my life who give so much all year long. This year I wanted to make sure to take some time to really give some Extra special gifts to an extra special person in my life–my mom!
This shop for Guardians of the Galaxy has been compensated by Collective Bias, Inc. and its advertiser. All opinions are mine alone. #OwnTheGalaxy #CollectiveBias

The lights, the music, the presents, the traditions, the recipes!!!
The mess, the chaos, the lines, the noise, the stress!!!
While you know how much I loooove Christmas and all the wonderful things it brings, some years it can be as stressful as it is joyful! That's why this holiday season in addition to focusing on great gift ideas, gorgeous looks, fun new traditions, and delicious recipes for you to add to your plate; I've also decided to dedicate a few posts to getting help from your kids, de-stressing, and how to have fun with your spouse!
This shop for a microfiber spray mop has been compensated by Collective Bias, Inc. and its advertiser. All opinions are mine alone. #CleanForTheHolidays #CollectiveBias
The most wonderful time of the year is also usually the busiest and can quickly turn into the most stressful! If you're in any work field that revolves around retail or service the holidays are the definitely the busiest time of year; plus add to that the extra activities, traditions, decorating, travel, hosting family and friends, and all of a sudden keeping up with the day to day basics can become more than just challenging!