Legalese Nonsense: One of the kidlets will get to attend this soccer camp thanks to British Soccer Camp and USFamilyGuide, and you get to get some brilliant ideas and get ahead of the schedule with this post. I love it when everyone wins!
So I don't know about you—but this is what we did today!
Since even here in Texas we're enjoying snow days all week long, you might be wondering why I'm jumping ahead of myself and talking about summer. (although for those of you in the Northeast who have had major blizzards all winter you're probably thinking about, or at least dreaming of, summer right now too!)
That's not the reason I'm putting it on my to-do list for this week, however. Now that Valentine's Day and Amber's birthday are over the next big events on the agenda are Spring Break and Easter. And I don't know about you but it seems like every year after Spring Break rolls around I blink and it's summer! Every year I have great intentions of signing the kids up for sports camps, and then I always miss the discount for early registration, or by the time I look into it they're full, or we've already planned a vacation that week.
This year I'm learning from past mistakes and taking care of it right now! Amber has decided that this will be her last year in ballet, so I thought it would be perfect for her to try out a few different sports this summer through week long camps, and then she can decide which she'd like to commit to for all next year! The same goes for Tyler, he hasn't ever participated in a sport yet, but with him turning 5 this summer I think it's the perfect time for him to start trying it out.
So far karate and soccer have made the top slots for both kids, so when I found out that British Soccer Camp is the most popular camp in North America and that one is offered right here in Tyler, Texas I knew that's the first one I wanted them to attend!
Here's a little about them
With an innovative curriculum that develops skills, speed and confidence in players ages 3-18, British Soccer Camps provide boys and girls with the rare opportunity to receive high-level soccer coaching from a team of international expert's right in the heart of their own community. In addition to teaching new skills and improving game performance, each British Soccer Camp provides lessons in character development, cultural education and is the most fun your child can have learning the sport they love!
All of that sounds exactly like what I look for in summer camps! Sure enough if you sign up early (ahem, now) you'll get a bunch of fun extras!
Enroll you child in a British Soccer Camp today and receive a Free British Soccer Jersey – Sign up during Early Registration and we will immediately ship you a great looking British Soccer Jersey! PLUS – enter code FMG15 and we will include a bonus Challenger water bottle.
I'll be registering the kids this week! This would also be a great Zero Clutter Gift Idea for a child with a summer birthday!
Do you sign your kids up for summer sports programs so they can try them out for committing to an entire season? Why or why not? Let me know in a comment!
This shop has been compensated by Collective Bias, Inc. and its advertiser. All opinions are mine alone. #OpticSmiles #CollectiveBias
I think that every woman is beautiful in her own way and for her own reasons. I also think, however, that we can and should enhance every bit of that! You already know what a huge fan I am of makeup, but I know many women aren't, and I do think that many times some of our most powerful ways of playing up our beauty have nothing to do with makeup, so today I wanted to share with you some of my "secret weapons" that I use to help play up my own version of beauty!
Become Even More Gorgeous by Adding These 4 Steps to Your Beauty Routine (that have nothing to do with makeup!)
1. Get Your Teeth Sparkling White As an avid coffee drinker I'm always battling stains and yellowing on my teeth. There's no way I'm giving up my four cups a day, however, and so the best option for me is to use other methods to get my smile looking gorgeous.
While I was perusing the toothpaste aisle to stock up lately my eye was caught by the pretty, red boxes of all the Colgate® Optic White® toothpastes. While many of them looked great the Colgate® Optic White® Express White Toothpaste caught my eye because it promised whiter teeth in just 3 days, just by brushing (perfect for this busy mom who has no time to hassle with the other whitening treatments out there). When I picked up the box I learned that it has 2 times more of the professionally recommended whitening ingredient (vs. Optic White Sparkling Mint TP).
I decided to put it to the test–I was a little skeptical about seeing differences in just three days, and decided to take before and after pictures to see–for just 3 days I'm very happy with the results!
Interested in trying it out for yourself? There will also be a roaming demo in 550 stores on 2/28/15 to promote the new product. Ambassadors will be roaming aisle giving out $1 off coupons good on Colgate® Optic White® Express White Toothpaste. Check here to see if your local Walmart will be one of the select stores!
2. Keep Your Lips Smooth & Soft I often play up my eyes and skip lipstick, but even if you're not using makeup on your lips they're a part of your face you should never neglect! Especially once your teeth will be gorgeous and white with your new toothpaste and this part of your face will be getting a lot more attention!
I take care of my lips by using a chap stick daily, especially during the winter when it's a lot dryer and with all the indoor heat. To combat any chapped lips that you do end up with you should "exfoliate" your lips about once a week either with an old toothbrush or a washcloth–just wet and rub all over your lips–it'll gently peel off old skin and leave you with gorgeous, soft, supple lips!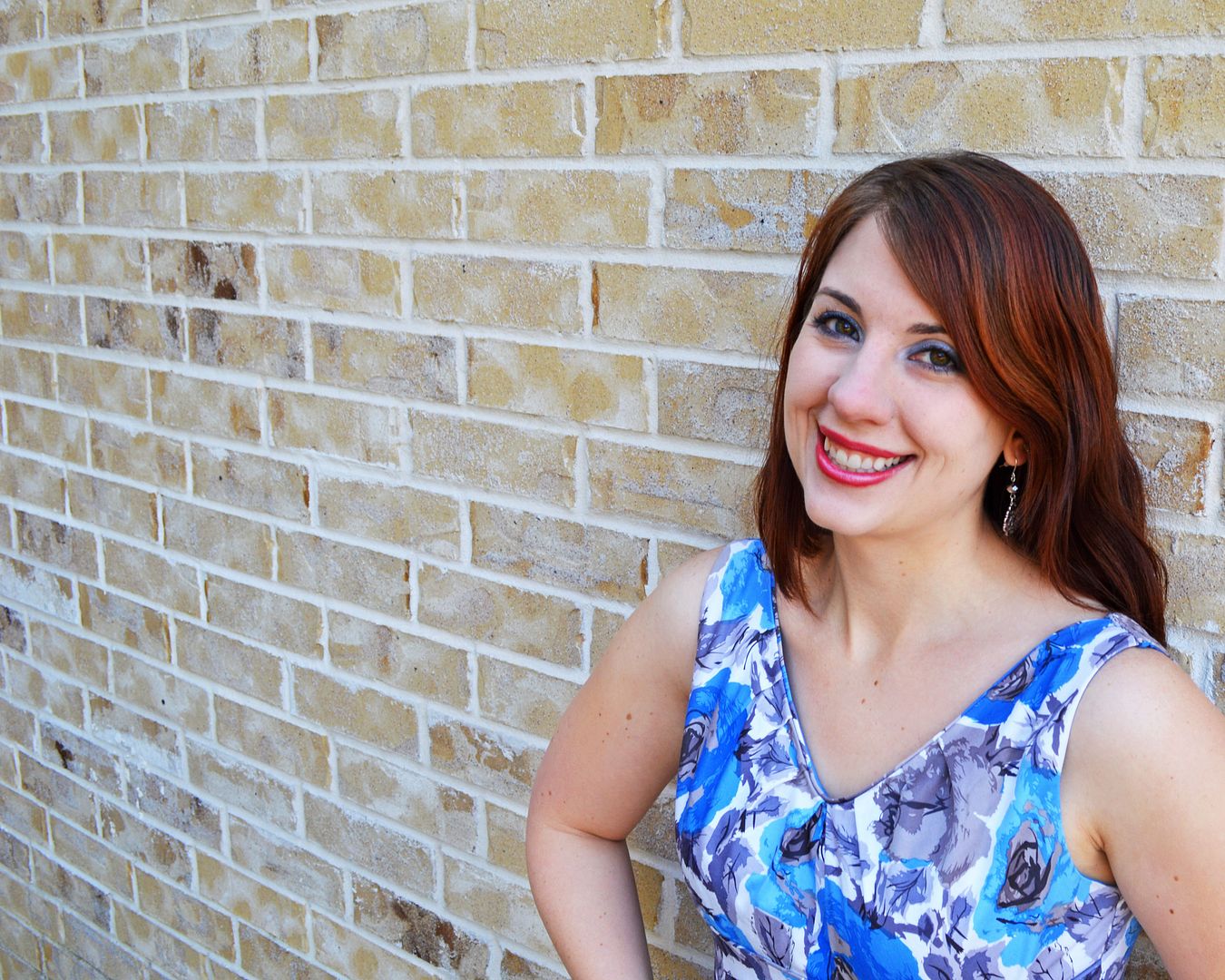 3. Curl Your Eyelashes! This is another step that you might do in conjunction with makeup–but don't have to! Eyelash curlers are inexpensive and instantly make your eyes look larger and wide open! They're one of those things that if I could only bring a few things with me to a deserted island, I'd pick!
4. Wax & Tweeze Your Eyebrows (and possibly the rest of your face, too). Part of my beauty is my super thick, pretty hair. However when you are blessed with super thick, coarse hair it isn't *just* your head that's "blessed" with it! If you have light, thin hair waxing or tweezing might be something that you don't even have to think about, however, if you're like me it is something that you absolutely should do! I used to have big, thick, "catterpilar" eyebrows and fuzz everywhere else all over my face. No good! Thankfully I discovered the wonder that is getting my face waxed at a Spa or Nail Salon. Just about any of them offers the service and trust me–one "big" hurt with waxing beats a million little "ouches" with tweezing at home (though I do tweeze in between visits). I've actually gotten tons of compliments on my gorgeous eyebrows, thanks to taking care of them!
There you go–my 4 best Beauty Tips that don't involve makeup! What secret weapons are in your Beauty Arsenal that have nothing to do with makeup? Let me know in a comment!
This shop has been compensated by Collective Bias, Inc. and its advertiser who offers Unlimited Talk Text and Data/Web. All opinions are mine alone. #MaxYourTax #CollectiveBias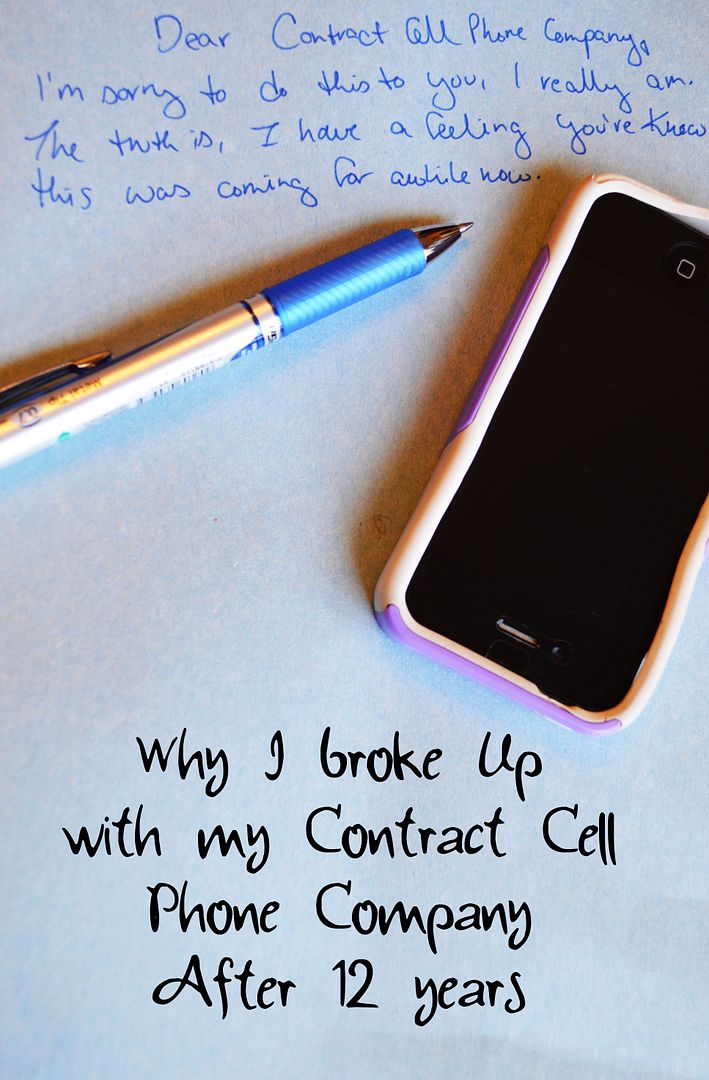 Dear Contract Cell Phone Company,
I'm sorry to do this to you, I really am. The truth is, I have a feeling that you knew that this was coming for awhile now. I mean, my hubby already broke up with you awhile ago, and I even encouraged my sister to dump you. Since then I talked my younger brother and sister-in-law to cut ties as well. In spite of this I've held out, the longest, clinging on to the good times and memories of what we once shared together; but now it's time that we have to call it for what it is, and let each other go our separate ways.
To be quite honest, it's not me, it's you, but as you might have guessed the main reason is that I've met someone new. Just like my husband I met Walmart Family Mobile and the  ZTE ZMAX phablet in, well, Walmart (what can I say? It seems to be where I fall in love). With their good looks and flashy low prices I couldn't help but stopping and gazing into their options for awhile. You know you just haven't been meeting my needs lately–all those high prices and a glitchy phone far before my "free" upgrade rolled around (Oh yeah, something I've been wanting to tell you for awhile–calling an upgrade "free" and then charging me an activation fee is kind of a jerk move, I'm just saying. Walmart Family Mobile requires a $25 activation card, but at least they're honest about it).
These guys looked like everything I'd ever dreamed of–ridiculously better on my wallet than you, and a whole lot bigger and stronger than you, too. When I gazed into the super big screen of the ZTE ZMAX  on roll back for $179.00** that offers Walmart Family Mobile's new 4G LTE Speeds at just $29.88/month (for the first line) which gives me Unlimited Talk, Text & Data service plan which includes up to 500MB, I began to compose this Dear John letter to you in my mind. If I hadn't been wanting a tablet lately I might have considered the ZTE Zinger which made my penny pinching heart pitter-patter just a wee bit with it's crazy low rollback price of $19.84**. But I knew that I would be happier with the ZTE ZMAX in a long term relationship, and so picked him and and took him home (just to get acquainted, you know I'm a proper lady).
You see, the timing is really perfect, I wanted to wait till after Valentine's Day to dump you (because I'm not that heartless) and, well, to be honest now it's Tax Return season and what could be more perfect than to use my return from last year for a perfect tax write off for next year? You've been with me so long that you must know how I reason by now.
Sure enough Walmart Family Mobile was a perfect gentleman when I got them home, and activating my new relationship err, phone was easy as can be, no waiting in long lines and haggling with salesmen while children bounced off the walls like what you subjected me to every time we got an upgrade together.
The better we got to know each other the more compatible I could see we would be–my new phone is big, bright, and beautiful, and the fact that it's Android and plugged in with Google (which my life revolves around on a continual basis right now) was just one more reason to get serious with him, and to dump you along with my non-android-several-models-back-phone that the top button hasn't worked on forever.
I guess I'm just saying all of this because I want you to be happy for me, and for you to go on and live your life and be happy with those poor customer's you're still duping. I know you'll be seeing me around with my new partner, and as you see me tapping the screen and smiling I just want you to know–this was best for both of us.
Ok, ok so it's the best for just me, but I'm alright with that.
Sincerely,
Your Ex Customer Nicole
**Disclaimer: All prices for phones and plans included in this post are accurate as of the date of this posting; however, these prices are subject to change. Please refer to http://cbi.as/aafid or your local Walmart for current pricing.
This shop has been compensated by Collective Bias, Inc. and its advertiser Müller® Ice Cream Inspired Yogurt. All opinions are mine alone. #MullerMoment #CollectiveBias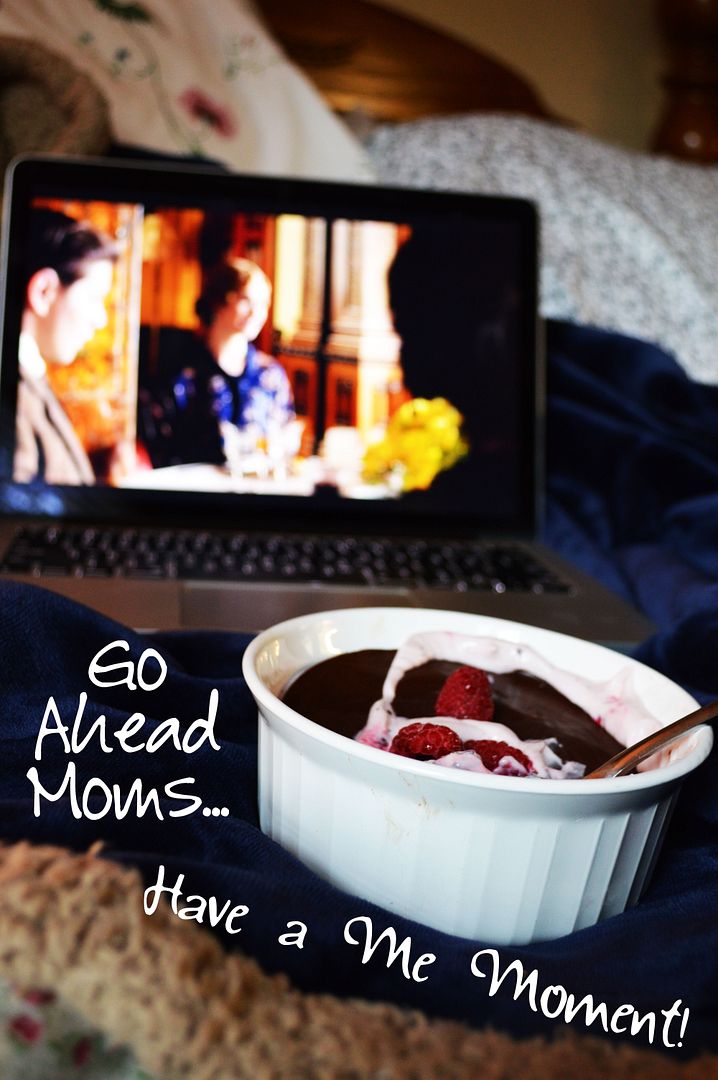 Having "Me Moments" is Crucial to Being a Good Mom–Here's Why!
As a work from home mom my life is full of this…
This shop has been compensated by Collective Bias, Inc. and its advertiser. All opinions are mine alone. #DropShopAndOil #CollectiveBias
Now, let's be honest. I know that you have the best kids EVER and you love them to pieces! However once you add a small vehicle, 2,0000 miles, and all your family into the mix, things change a bit. By the other side of that journey you will usually not only be utterly exhausted, stumbling numbly out of the vehicle, you also just might be thinking of a how much you want a vacation, you know, a REAL one, just you, alone, on a deserted island, far…far….far…away…..never, ever, ever to return.
I'm here to let you know that it really doesn't have to be that way! I like to say that Amber had her first road trip when she was 5 days old and she hasn't stopped since then.
After years of Grow and Bless I was understandably excited about what my "one word" for 2015 was going to be. Although Bless was still in full throttle, at the end of November I turned my thoughts toward the new year and start praying about what one word I could choose as my focus for 2015. This time I really didn't have any idea, but soon one word began to press itself into my thoughts over and over again.
Wait
I absolutely loved my wedding. Even though it was in the days before Pinterest perfect weddings and pales in comparison to those, it was perfect for me and for us! I completely agree with Kristen perspective in her post What I Want My Daughter's To Know About My Wedding.
However there is one teeny, tiny aspect of my wedding that I do wish I could go back and change. I had a big challenge when it came to my flowers. My colors were light blue and silver and it was super hard to find any flowers that are wedding-esque and any shade of blue. The price of a florist further complicated matters, and I ended up with a boquet that, while beautiful, just wasn't what I was envisioning. But without much help or say  other than picking out a picture from a tiny booklet I wasn't even sure what my options were.
This shop for Coca-Cola, DiGiorno Pepperoni Stuffed Crust® Pizza & Ritz Crackers has been compensated by Collective Bias, Inc. and its advertiser. All opinions are mine alone. #PreparetoParty #CollectiveBias
You already know that I love football, but ever since getting married I've been in a household where I am the only one who does. Hubby will occasionally join me in watching my favorite Denver team play, but usually it's just to tease me about the game whenever they mess up (all in good fun). However, because he doesn't enjoy the sport we don't do anything special for the Big Game, it's just a usual Sunday of me sitting and cheering (or yelling) and watching all by my little lonesome.
I didn't know it, but this year that was about to change! Last fall one Sunday afternoon when I was watching my team play Amber came up and snuggled against me and started asking questions about the game. Soon Tyler came along and the proverbial light bulb appeared over my head. I had two little minds and bodies just waiting to be molded into my football loving fans. It would be quality time together and give them a (valid) reason to yell inside–win/win!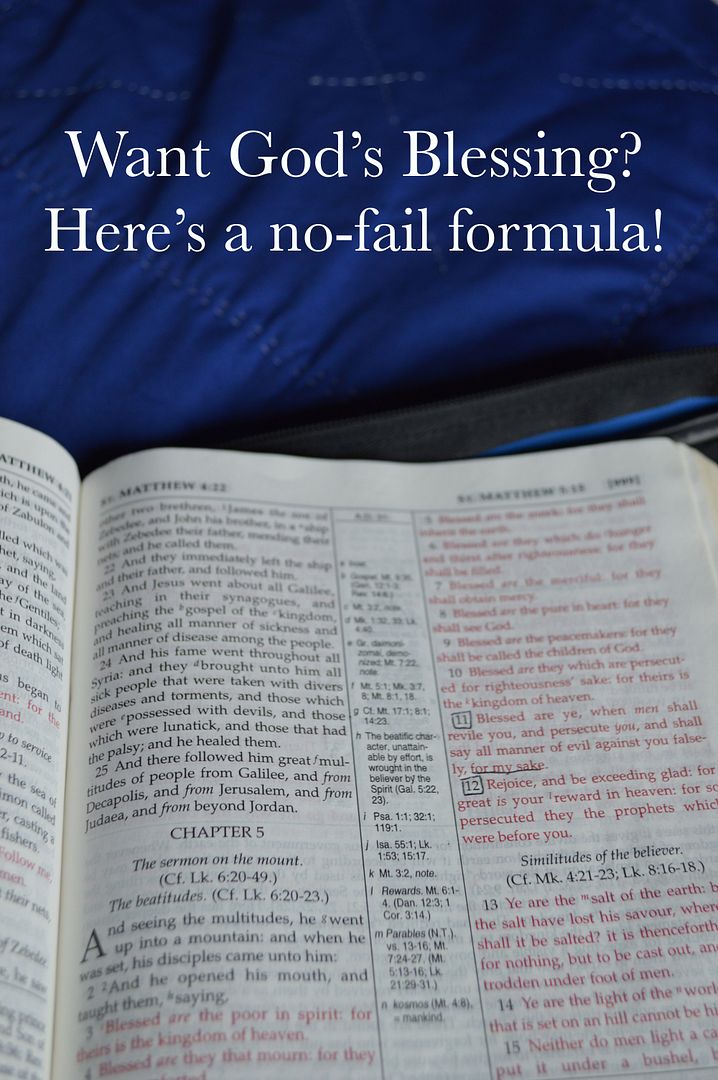 Through my "year of bless" I did a lot of thinking about wanting God's blessing, what that really, truly looked like, and how one goes about receiving it. Along these lines when I came across the Beatitudes (Matthew 5:3-12) during my reading through the Bible I thought — Hey! These are probably the most well known Bless verses in the Bible. I guess that means I should think about them a little.
I'll be perfectly honest, the Beatitudes never used to really "do anything" for me. Even when I did an in-depth Bible study with a group of women on Matthew a few years ago, this passage was one that I never really felt like I "got" and always seemed a little loftily-strange. Pure in Heart, Those who Mourn, Poor in Spirit – I pictured all these stereotypical "saints of old" pining away their lives for Christ. It didn't seem like something that I could really grasp at as a 20-something 21st Century American Christian, much less put into daily practice.
I'm going about things in a oh-so-late manner this year, but don't worry, it'll all be explained later on this week when I explain what my One Word for 2015 is. Then my unannounced absence for the last few weeks and my diving into my New Year plans just a few weeks late will all be explained.